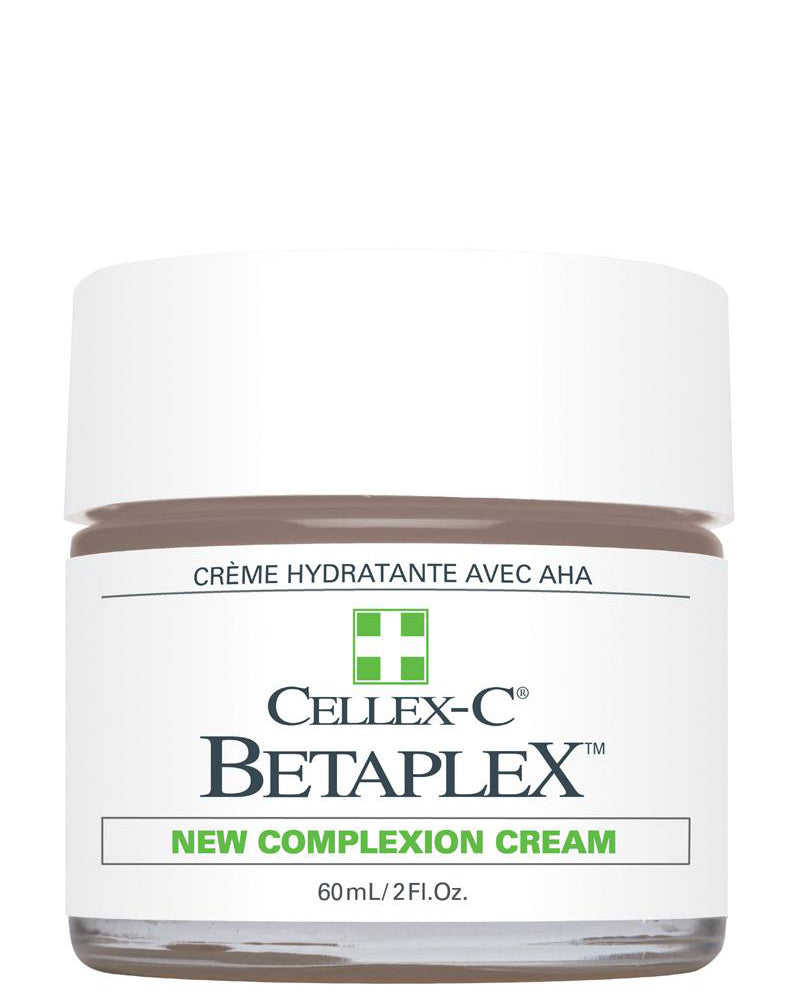 Betaplex
New Complexion Cream
---
---
Get help buying. Call 1-800-335-5995
---
DESCRIPTION
New Complexion Cream is a light moisturizing cream, containing a combination of alpha hydroxy acids plus beta hydroxy acid extracted from willow bark. While alpha and beta hydroxy acids do not technically alter the structure of the skin, they indirectly help stimulate the formation of fresh, new skin by causing a replacement of the skin cells that have been lost due to exfoliation.
Suitable for normal, oily and combination skin.
Made in Canada.
BENEFITS
Regular use will dramatically reduce the visible signs of aging — rough, opaque, lifeless looking skin, fine surface lines and wrinkles.
When used as directed this creamy formulation helps to slough off old skin cells to reveal a smoother, fresher complexion and encourage a healthy glow to the skin.
Promotes a clear, fresh, radiant complexion.
Can be used by women and men, Generally, improvement in the overall appearance of the skin can be seen within 6-8 weeks of daily use.
ACTIVE INGREDIENTS
Alpha and Beta Hydroxy Acids, Chamomile, Aloe, Evening Primrose.
DIRECTIONS
Cleanse and Tone.
Apply a thumbnail amount of New Complexion Cream to your fingertips.
Gently smooth over face, neck and V of chest. Avoid eye area.
Use: 2-3 times a week. Night time treatment only.
---
---
Works Well With
---
---
---
---