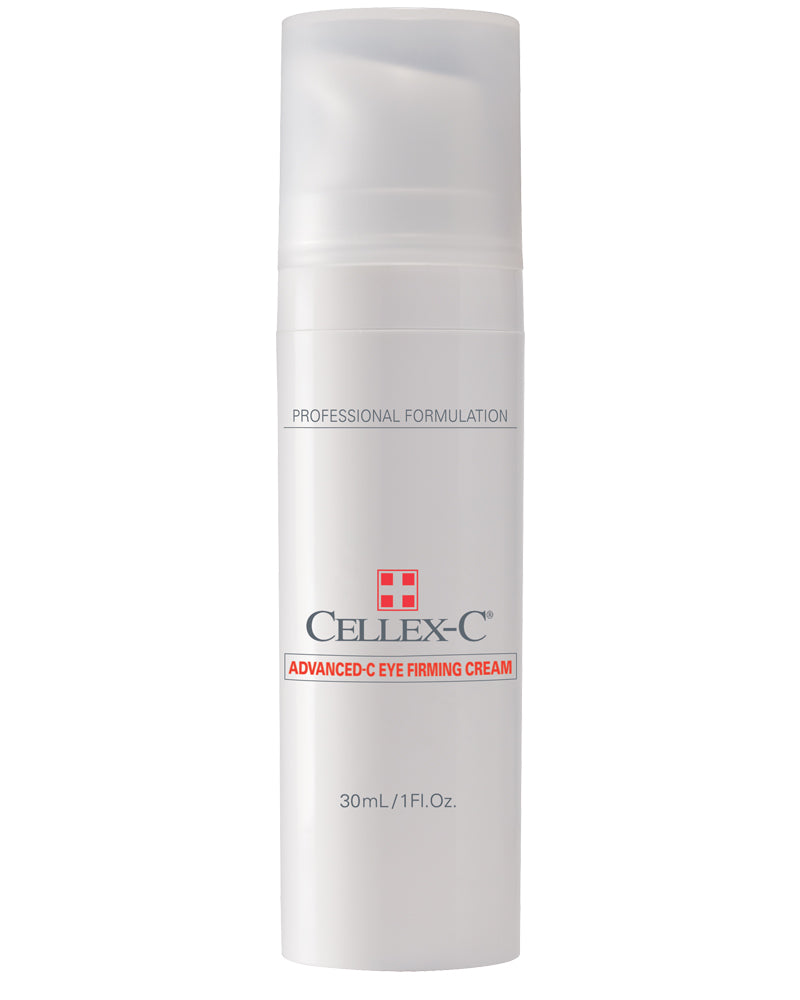 Professional Formulations
Advanced-C Eye Firming Cream
---
---
Get help buying. Call 1-800-335-5995
---
DESCRIPTION
A pale pink / taupe-colored moisturizing formulation that contains the optimal amount of Cellex-C Complex, plus powerful antioxidants resveratrol and L-ergothioneine, adjusted for use around the delicate eye area. Regular use will dramatically reduce the visible signs of aging around the eyes — sagging skin, crow's feet, fine lines and wrinkles.
Suitable for all, except sensitive skin.
Made in Canada.
BENEFITS
Helps increase skin elasticity and resilience to greatly improve the look of sagging skin around the eyes.
Light, cream formulation spreads easily and penetrates quickly, leaving the eye area smooth and soft.
This formulation is extremely well tolerated and can be used by the majority of people without fear of troublesome skin reactions — such as sensitivity to sunlight — that may occur with other skin smoothing preparations.
Regular use will dramatically reduce the visible signs of aging — fine lines, wrinkles and crows feet.
Generally, improvement can be seen within 6—8 weeks.
ACTIVE INGREDIENTS
Hydrolized Ascorbic Acid, Grape Seed Extract, Ergothioneine, Resveratrol.
DIRECTIONS
Cleanse and Tone.
Every morning, (preferably after applying Skin Hydration Complex), apply a thin layer of Advanced-C Eye Firming Cream to outer eye area. Avoid eyelids and eyebrows.
Follow with moisturizer of choice. We recommend G.L.A. Eye Balm

.
For optimal results use within 4 months after opening. To keep the nozzle clear, we recommend wiping after every use.
Use: Preferably morning.
---
---
Works Well With
---
---
---
---