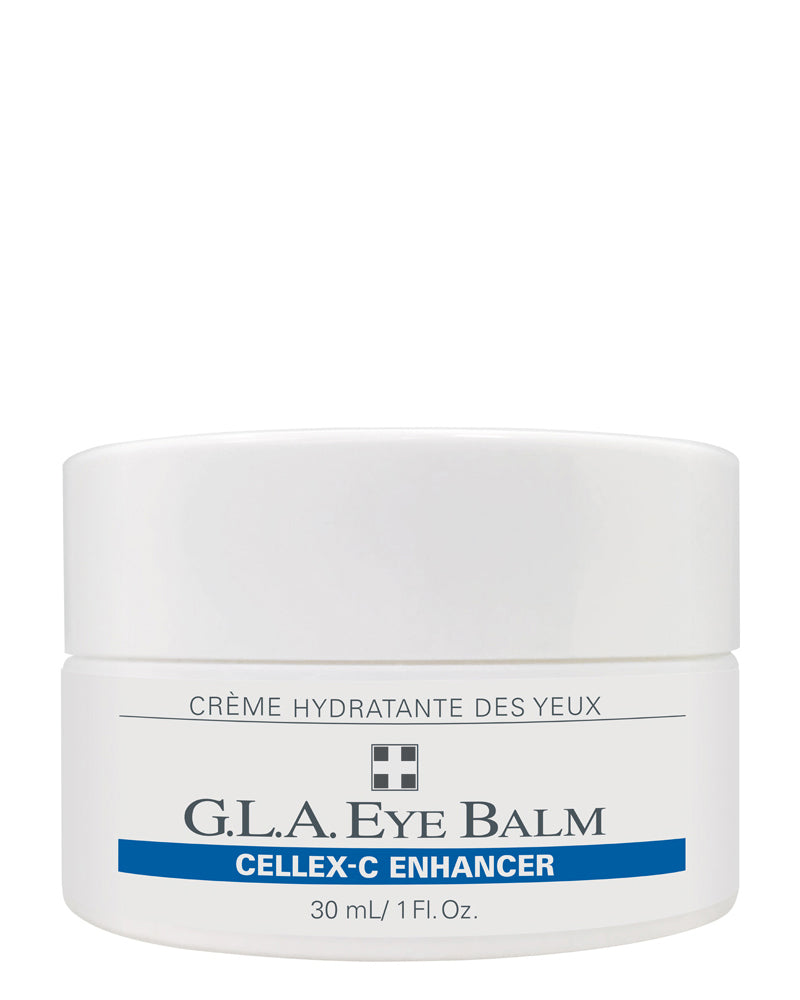 Enhancers
G.L.A. Eye Balm
---
---
Get help buying. Call 1-800-335-5995
---
DESCRIPTION
Almond-colored, non-irritating, fine, lightweight cream that contains optimal levels of Gamma Linoleic Acid (G.L.A.) — found in evening primrose oil — along with beneficial plant extracts and vitamin E, specifically formulated for the delicate eye area.
Suitable for all skin types.
Made in Canada.
BENEFITS
A super moisturizing, skin conditioning formulation that helps trap moisture. This helps to create a youthful looking brow contour by adding fullness to the cushion of skin just beneath the brow bone.
G.L.A. Eye Balm does not leave a greasy residue. The formulation provides a silky-smooth matte base, perfect for eye make-up.
The G.L.A. Eye Balm enhances the effectiveness of the vitamin C in the Cellex-C Eye Contour Gel and Advanced-C Eye Toning Gel. Used in tandem, these products help create younger, smoother skin around the eye area.
Benefits can be seen within 3 weeks of daily use.
ACTIVE INGREDIENTS
Evening Primrose Oil, Chamomile, Vitamin E, Lecithin, Lady's Thistle.
DIRECTIONS
Cleanse and Tone.
Apply Cellex-C Eye Contour Gel or Advanced-C Eye Toning Gel.
Apply a thin layer of G.L.A. Eye Balm to outer eye area, the eyebrow bone and the socket under the eyes.
Avoid eyelids and the inner and outer corners of the eyes.
Apply sunscreen if required.
Use: Preferably morning.
---
---
Works Well With
---
---
---
---