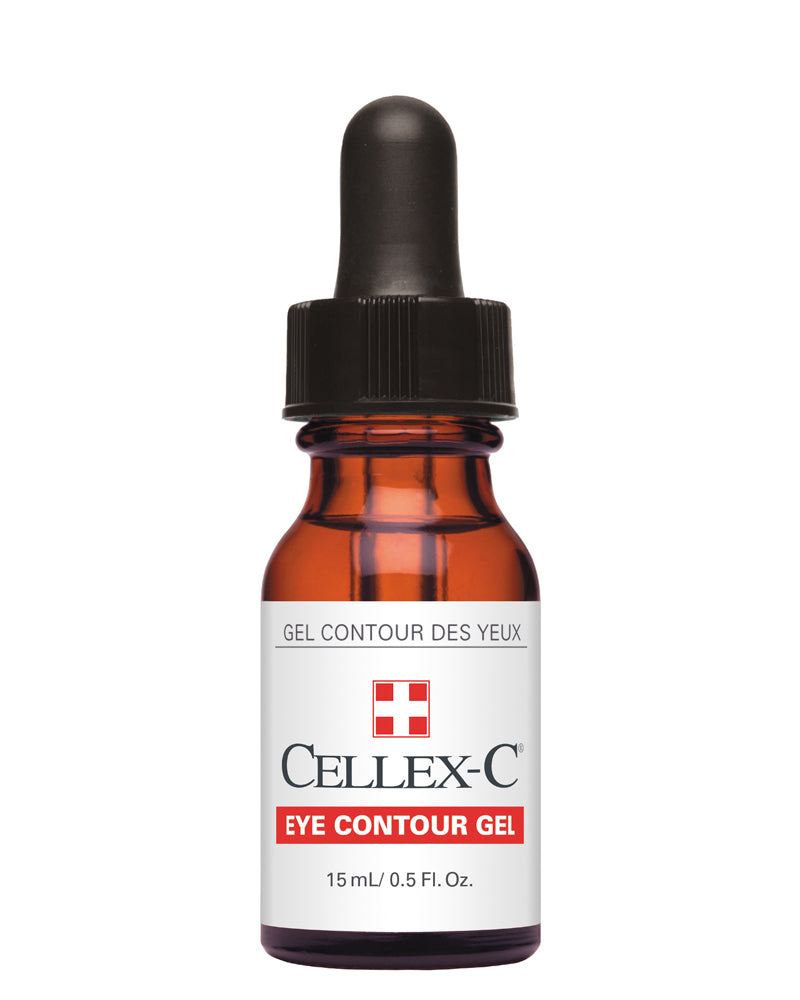 Cellex-C Complex
Eye Contour Gel
---
---
Get help buying. Call 1-800-335-5995
---
DESCRIPTION
A lightweight, oil-free formulation that contains the optimal concentration of Cellex-C Complex adjusted for use around the delicate eye area. Regular use will greatly improve the look of sagging skin above and below the eyes and diminish the appearance of crow's feet, fine lines and wrinkles.
Suitable for all, except extremely sensitive skin.
Made in Canada.
BENEFITS
Helps increase skin elasticity and resilience to greatly improve the look of sagging skin around the eyes.
Regular use will dramatically reduce the visible signs of aging — fine lines, wrinkles and crow's feet.
Helps improve skin color, texture and overall tone.
Light, oil-free formula spreads easily and penetrates quickly, leaving the eye area smooth and soft.
Generally, improvement in the overall appearance of the skin around the eyes can be seen within 8–12 weeks.
ACTIVE INGREDIENTS
L-ascorbic Acid, Bioflavonoids, Zinc, Tyrosine.
DIRECTIONS
Cleanse and Tone.
Once every 24 hours, squeeze 1–2 drops of gel into the palm of your hand. Using fingertips gently smooth over your brow bone and over "crows feet" on the outer areas of your eyes. Avoid upper eyelid and eyebrows.
Apply Cellex-C High-Potency Serum.
Apply Hydra 5 B-Complex.
Apply moisturizer if required. We recommend G.L.A. Eye Balm.
Use: Morning & Night.
*Cellex-C treatment formulations should be applied every 24 hours.
---
---
Works Well With
---
---
---
---